Onsite Course

Jul 19, 2021 - Jul 27, 2021

8 course days
Krakow, Poland

12 Participants Maximum

English
Course Certificate

Price
€560
Basic Package price – more options while booking.
The course Google for Education deals with a set of best-in-class productivity tools built for teaching and learning, currently known as Google Workspace for Education Fundamentals (​formerly known as G Suite for Education). It can help you increase opportunities for critical thinking, communication, collaboration, and creativity, all while supporting the learning objectives that you have for your students. These tools are free, ad-free, reliable, and secure. They are already used by millions of students in schools around the world. Of course, the best thing is that these tools are relevant to students, easy to use, and open doors to many new ways to learn.
Google Workspace for Education Fundamentals is suitable for and adjustable to any level of education, including kindergarten, elementary, secondary, high school, college and university.
Among the tools of Google Workspace for Education Fundamentals, the major tool built for schools is Google Classroom, and this is the core of this course.
Google Classroom is a collaboration tool for teachers and students that helps organize and streamline the classroom experience. With just a few clicks, you can create a class, add your students, and create assignments or announcements. You'll be able to see who's completed an assignment, who's still working on it, and assign grades when it's finished. You can also instantly offer feedback to students, and see their questions or comments on their assignments.
The course will also teach you how to use tools and educational websites such as Khan Academy in order to create teaching material and assignments specific to your specialization, including Mathematics, Physics, Computer Science, Biology, Physics, Chemistry, History, Languages, etc. Teachers and students will be able to access this material through their Google Classroom account.
The cost of the course plus the costs of travelling, accommodation and other daily expenses can be covered by an Erasmus+ KA1 grant; more info here.
Learning Outcomes
After the course you will be able to do the following, with the use of Google education tools:
integrate technology in the classroom
create and manage a paperless class
build better class communication, communicate with your classroom community online and save time
create a web site for your class
organize activities for you and others, keep track of your class schedules and appointments
bring meetings online
manage your class and assignments with Google Classroom
measure growth of students
build interactive lessons for your students
facilitate and inspire student learning and creativity.
You will also:
have developed creativity and computer skills
have enhanced communication skills useful for acting in the international environment
exchanged experiences and knowledge with people from different countries.
Day 1
Get ready to use technology in the classroom
Session 1
Introductory meeting - practical arrangements - timetable
Session 2
How technology can benefit teaching and learning
Session 3
Get Familiar with Google Tools for the Digital Classroom
Preview
TOOLS AT A GLANCE
The core tool of this course, solely built for schools:
Google Classroom: create a class, add your students, and create assignments or announcements; see who's completed an assignment, who's still working on it, and assign grades when it's finished; offer feedback to students, and see their questions or comments on their assignments.
Tools that promote collaboration among students and with their teachers:
Google Docs: documents come to life with smart editing and styling tools to help you easily format text and paragraphs.     Choose from thousands of fonts, add links, images, drawings, and tables.
Google Sheets: spreadsheets for analyzing, visualizing, and charting data
Google Forms: quick & easy surveys to gather information
Google Slides: a presentation tool that makes it easy to tell stories
Google Drawings: Graphics and flowchart creation with shapes, text, and images
Tools that can be used to save you time and increase student engagement: 
Gmail: Email, contacts, tasks, and communications
Google Drive: an online hard drive where you can store all your files – stories, designs, drawings, recordings, videos – anything!   Access your files from any device, and never have to save.
Google Calendar: Scheduling, calendars, and appointments
Google Meet: Live video conferencing and messaging
Google Sites: Webpage creation and publishing
Google Groups: Group communication and web forums
Chrome: Internet browsing
YouTube: Online video hosting and sharing
Google Maps/Earth: Interactive maps and satellite imagery
Blogger:  Publishing blogs
Session 4
How you can help your students behave responsibly online
Session 5
City tour to sites of historical interest and museums of Krakow.
Preview
Day 2
Increase efficiency and save time
Session 6
Have a paperless class: Manage documents and collaborate online
Session 7
Bring your quizzes and surveys online using Google Forms
Preview
SESSION PREVIEW
Create a Google Form
Add/Edit a Question in Google Forms
Response Destination
Share Your Google Form
View Responses
Session 8
Communicate with your classroom community and save time, by using Gmail
Session 9
Build better class communication with Google Groups and Google Chat
Session 10
Create a Google Site for your class
Day 3
Organize Activities for You and Others - Bring Meetings Online
Session 11
Keep Track of Your Class Schedules and Appointments Using Google Calendar
Session 12
As an educator, get more organized with Google Tasks and Keep
Session 13
Use Google Meet to Hold Meetings Anytime, Anywhere
Session 14
Practical work - Scenarios
Session 15
Trip to Zakopane (optional)
Preview
Day 4
Manage your class and assignments with Google Classroom
Session 16
Get Your Class Organized
Preview
SESSION PREVIEW
Set up Your Classroom Classes
Add Students to Your Classroom Roster Using a Class Code
Create Your Classroom Roster with Groups
Create Your Classroom Roster with Contacts
Make a Roster with Sheets
Familiarize Students with Important Resources
Session 17
Assign work more easily
Preview
SESSION PREVIEW
Create an Assignment in Classroom
Add Links, Videos, and Files to Classroom Assignments
Add Drive Files to Classroom Assignments
Viewing Assignments
Share a Resource Folder in Drive
Make View-Only Documents for Students to Copy
Session 18
Collect Assignments Effortlessly
Session 19
Give and Receive Feedback
Session 20
Project: Bring student work online
Day 5
Measure Growth of Students - Booster their online skills
Session 21
Measure Student Progress
Preview
SESSION PREVIEW
Creating a Gradebook Using Google Sheets
Classroom Checks with Google Forms
Protecting Data
Grading presentations with rubrics and Google Forms
Session 22
Analyze Student Growth Data
Preview
SESSION PREVIEW
Useful Formulas and Functions
Creating a Data Dashboard – Scenario
Session 23
Represent and Share the Growth of your Students
Session 24
Teach Students Online Skills
Preview
SESSION PREVIEW
Search Smart
Boost Student Research Skills
Use Chrome to Explore the Web with Your Class
Session 25
Trip to the Rynek Underground museum (optional)
Preview
Day 6
Build Interactive Lessons
Session 26
Create Engaging Presentations with Slides
Session 27
Augment Your Lessons with Interactive Content
Session 28
Empower Student Learning with Earth
Preview
Session 29
Enhance Your STEM Class with Science Journal
Session 30
Kick-start Environmental Problem Solving with Your Plan, Your Planet
Preview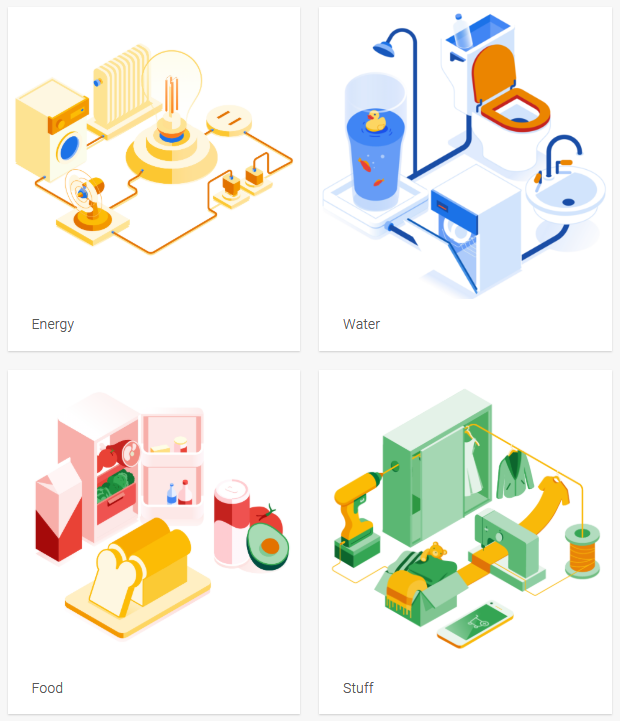 Session 31
Trip to Auschwitz (optional, Saturday or Sunday)
Preview
Day 7
Specific subject applications
Session 32
Khan Academy and Google Classroom
Preview
Create material and assignments for:
Mathematics
Biology, Chemistry, Physics
Computer Science
Arts and Humanities
Languages
Economics
For:
Elementary
Secondary or
High School
Session 33
Practical assignments for various subjects
Day 8
More Ways to Inspire Student Learning - Conclusion of the Course
Session 34
Captivate your Class with Video - YouTube
Session 35
Facilitate Group Work
Session 36
Course evaluation. Completing the questionnaires.
Session 37
Handing the certificates to participants
Session 38
Space for discussion and networking
Session 39
Traditional dinner